The knowledge that it is the LORD leading one's family is a blessing too great to fully process.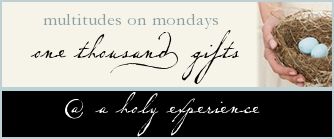 counting to #825



Time to pray with Builder each morning

Pink light on mountain, showing it staying firmly planted as the wind gusts and howls

Reflecting on the 3 little pigs, and knowing our home stands firm in the winds, with the wind wolf outside, because of WHO resides within us.

The admonishment to pray for my marriage, starting with my heart

The howling, gusting wind left snow when it blew away

Chicken soup and hot bread

Friendship

Laughter in the morning

Beautiful Claudia, giving us the tour of Compassion International's

offices, pulls the pieces of my heart's mission together.

It is taking shape.

Knowing that the LORD has plans for us, to bless us and give us a future, not to harm us.

Daddy is home.

Makes math so much easier.
Discussing the POVERTY WHEEL during morning Bible times.

Father open our eyes.