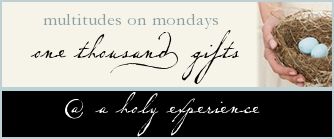 273. Anticipation
274. Date Night!
275. Green VW Bug for the weekend
276. ½ way there in one day, safely.
277. A dream, a goal, a plan.
278. A daily schedule, that is a bit different each day, but seems to be possible to even have a daily quiet time.
279. Builder, 11 yo daughter & me, out for coffee/tea and her dreams.
280. Provision
281. Builder has made it safely back to the BC home, all 1800 miles of dry roads, windy snowy icy roads and those same roads with BIG fast trucks.
282. Another opportunity for us to get to know a
faith filled young woman
vibrantly chasing her Saviour, this one to Africa.
283. Home education that takes place where ever we are.
Sharing a piece of my history with my children...I'm an Air Force kid.